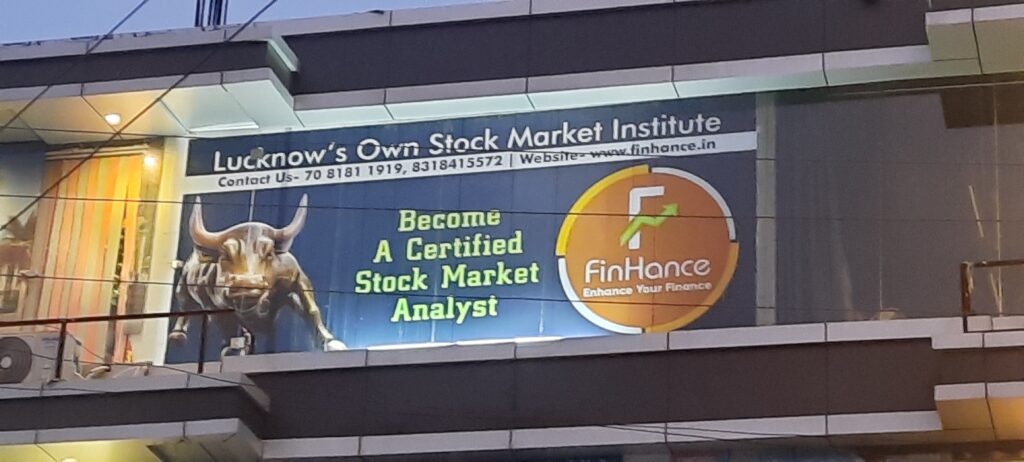 Are there any Stock Market Institutes in Lucknow?
Are you a student interested in the stock market and looking for Stock Market Institutes in Lucknow? If yes, then you should choose FinHance – Lucknow's Own Stock Market Institute Stock Market is the new cool, people are quitting their jobs, devoting their free time to learn more about stock market because this one skill has the ability to flip your life upside down. Most of the enthusiasts are looking for guidance to enter the field but the question is how one can learn more about it ?  This search for a stock market institute is very much prevalent in the city of Lucknow as well. Keeping pace with the growing trends more and more people are looking for that one mentor who can tell them everything about stock market. As Lucknowites await to begin their journey in the stock market the good news is that Lucknow has its own stock market institute. FinHance – One of the Best Stock Market Institutes in Lucknow has stepped up to the opportunity to be that mentor for the people of Lucknow and make them best in the game of trading.
What does FinHance offers?
A comprehensive course named Master's in Stock Market Trading is the complete package offered by us to make you prepared for the market today and days to come. The course starting form the basics of finance telling you about what stock market is actually to making you adept in technical analysis is the best you can get in Lucknow.
Option trading buffs get nothing less than premium content on how to trade in options with strategies and all those who are waiting to be the next big shot investor can join us to learn all about fundamental analysis.
Now we are taking you on a ride, picking you up as an inexperienced trader and dropping you as one of the most confident and prudent traders in the vicinity.
Thinking if you will be able to manage learn from the course?
Life is getting fast paced day by day, people are finding it difficult to take out time. To overcome this we are offering the course in online mode as well and for those who are willing to give their valuable time can join us offline.
So if you are from Lucknow and your search is about the Best Stock Market Courses in Lucknow look around for us. Located in one of the most accessible place in the city we are always open to welcome  stock market enthusiasts, and all of this comes with an assurance that FinHance can change the way you look at stock market for sure.
Stock Market Trader Baniye Ab Lucknow Mai with Finhance – Lucknow's Own Stock Market Institute